Because at this very moment, you have the chance to make a decision that will impact the direction of your fitness business for good...
Are you ready for a fitness seminar unlike any other you've attended in the past?
Have you been searching for that one thing that's going to take your business to the next level?
And no I don't mean with some flashy  marketing "gimmick" or another over the top piece of equipment or flashy certification that's "guaranteed" to make clients come busting down your door.
Listen, if you're like us, then you've probably struggled to find an event that's rooted in the true business of fitness.
That is exactly why we created it!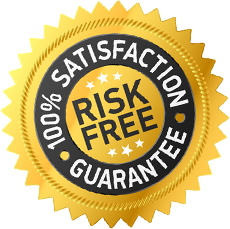 NO RISK, Satisfaction Guarantee!
Our Promise To You: "If you buy a ticket, come to the Growth Summit and don't feel like you received 5x the value of your ticket, We'll give you a full refund, no questions asked!"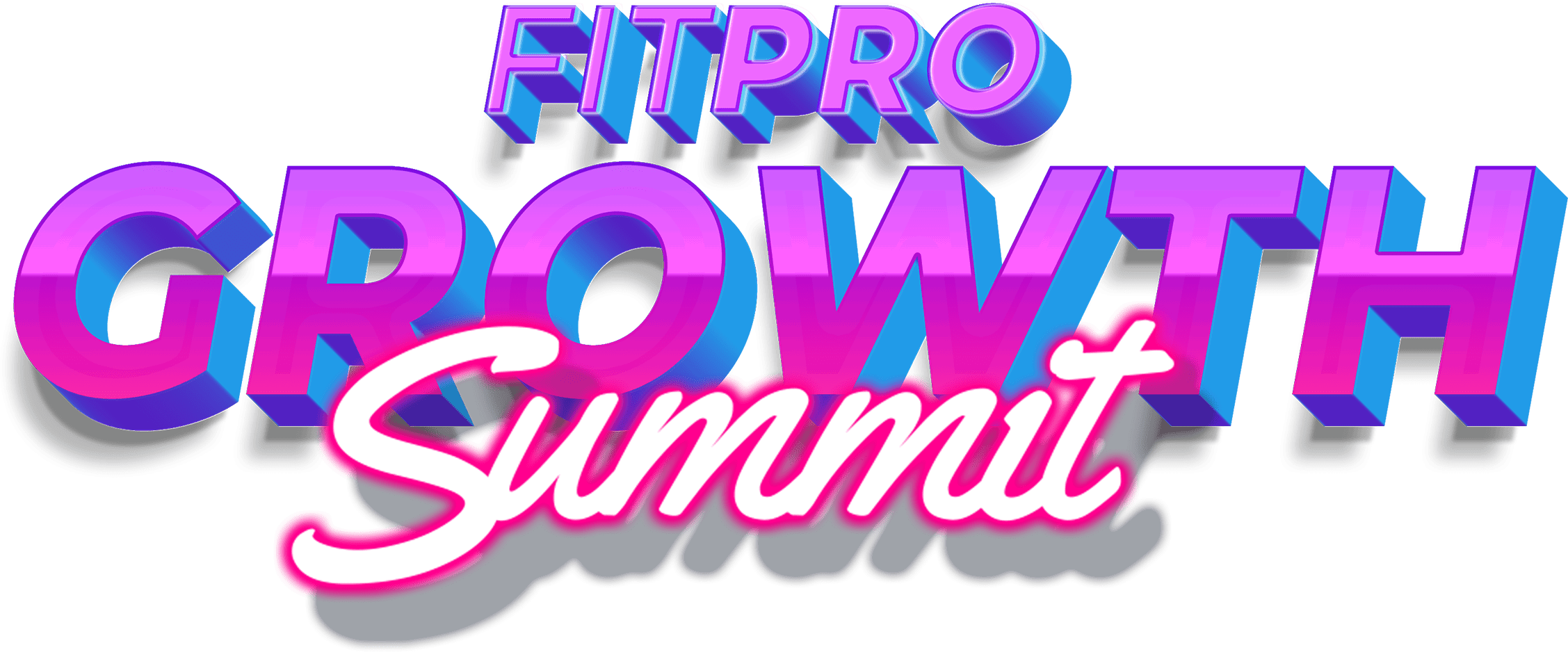 June 8th, 9th, and 10th, Scottsdale, Arizona
Copyright © ProFit Marketing Solutions, LLC. All Rights Reserved.
19120, N. Pima Road #100, Scottsdale, AZ 85255
admin@pfmarketingsolutions.com
100% Safe & Secure, We Respect Your Privacy
Why The Growth Summit is the Must Attend Event For Fitness Business Owners (You Need To Be Here!)
A Few More Reasons You Don't Want to Miss This Event
Clarity: Leaving these 3 days, you will have the most clarity and understanding of what it takes to get your business to the next level as well as what's needed in order to accomplish those goals!
​
Confidence: Being a gym owner is tough. But surrounding yourself with like-minded, driven individuals sharing the tools and strategies they're using to generate success, will give you more confidence and belief in the mission your on than you've ever thought possible!
​
Measurable Change: We're not here to just talk about it. The strategies you walk away with from the weekend will give you the tools to increase cashflow, reduce your hours, and push the limits of what's possible from your facility. It's being proven in real time by attendees and speakers on the stage!
​
​One Hell of a Good Time: We know it's hard to break away from your gym. So we want to make sure your weekend is as valuable as it can be! The value you receive from stage, the chance to network with other gym owners, even "the little things" like the detail of the badges and food options are important to us. So while you're here we hope that the weekend is not only valuable, but enjoyable and memorable as a whole! We can't wait to meet you!
June 8th-10th, 2023
LIVE in Scottsdale, Arizona
Why the FitPro Growth Summit?
There are a lot of ways you can grow your bottom line beyond memberships. While it may be wise to have multiple service offerings and products, it can also be difficult juggling the aspects that come along with it.
Come meet the best of the best in each arena. From those running high ticket front end offers, to others dominating the supplement and apparel game.
You don't have to figure it out on your own, hear directly from those doing it, today!
As a gym owner, you're likely looking to:
​
  • Grow Memberships
  • Reduce Hours
  • Reduce Stress
  • Diversify Rev Streams
​
Now you can remove the guesswork and learn exactly how to make your goals happen directly from the experts that have done it themselves!
We wanted to create a home for hungry fitness business owners to come and learn from the absolute best business owners in the industry. 
The FitPro Growth Summit is different. This isn't a cookie cutter, regurgitated event like you've you seen in the past. The FitPro Growth Summit is chalk-full of in the trenches, battle tested strategies and tactics being used in real time by successful gym owners that are there to share the exact path to success with you!
From our hand-picked speaker line up, to the list of attendees, you can assure that when you enter the Growth Summit, the buzz is the business side of fitness.
Again, we're so confident in the value you'll receive once you enter this room, that we're backing your ticket purchase with the our Guarantee:
June 8th, 9th, and 10th, Scottsdale, Arizona
100% Safe & Secure, We Respect Your Privacy
The must attend event of 2023 if you're serious about the Business of Fitness!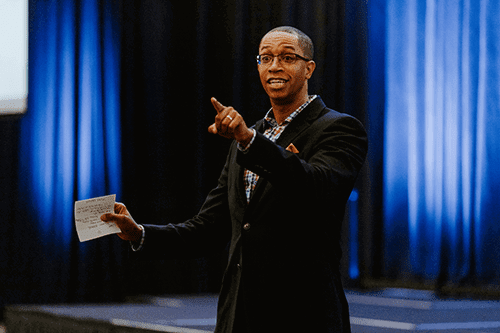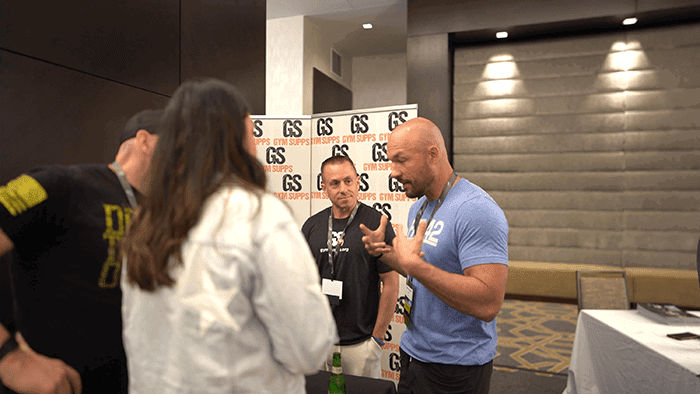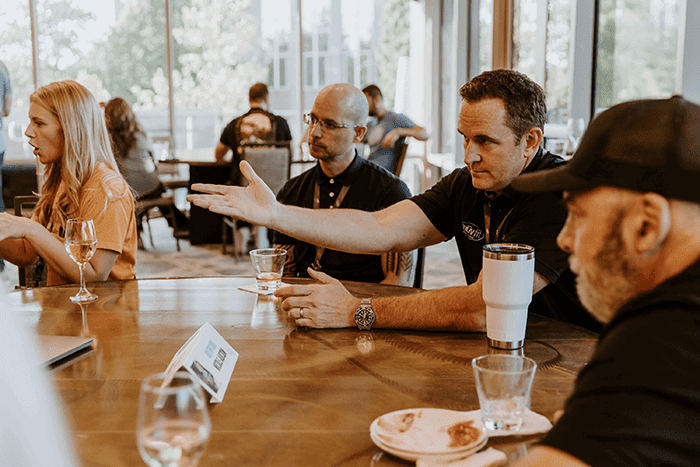 Network with Likeminded Owners!
One amazing aspect of this event is the amount of knowledge in the room. Not just shared from stage, but also found in the audience.
Are you exceptionally proficient in a specific area of business? 
We know that you're eager to learn, but we also ask that you also come willing to network and share!
As we enter into our 5th Growth Summit, the writing on the wall is clear. The attendees in this room want to be in the top 5% of the training businesses. 
The attendees that come to the FitPro Growth Summit are the same ones you see speaking on stage at other events.
If it's your goal to be among the best of the best  in this industry, then you need to act now and reserve yourself a seat at the 2023 FitPro Growth Summit!
June 8th, 9th, and 10th, Scottsdale, Arizona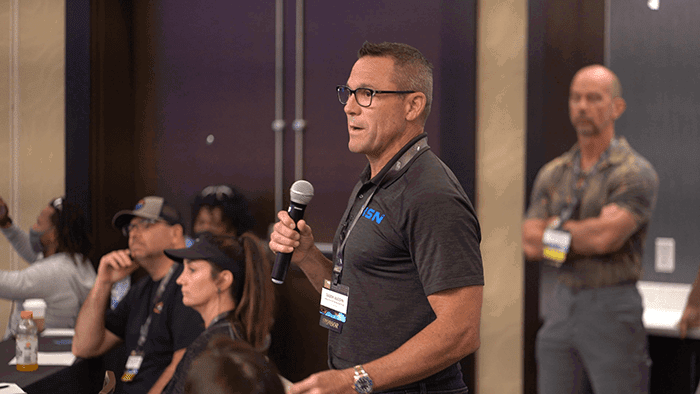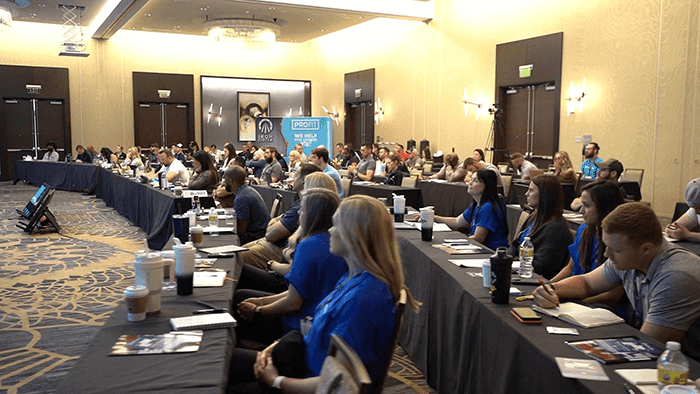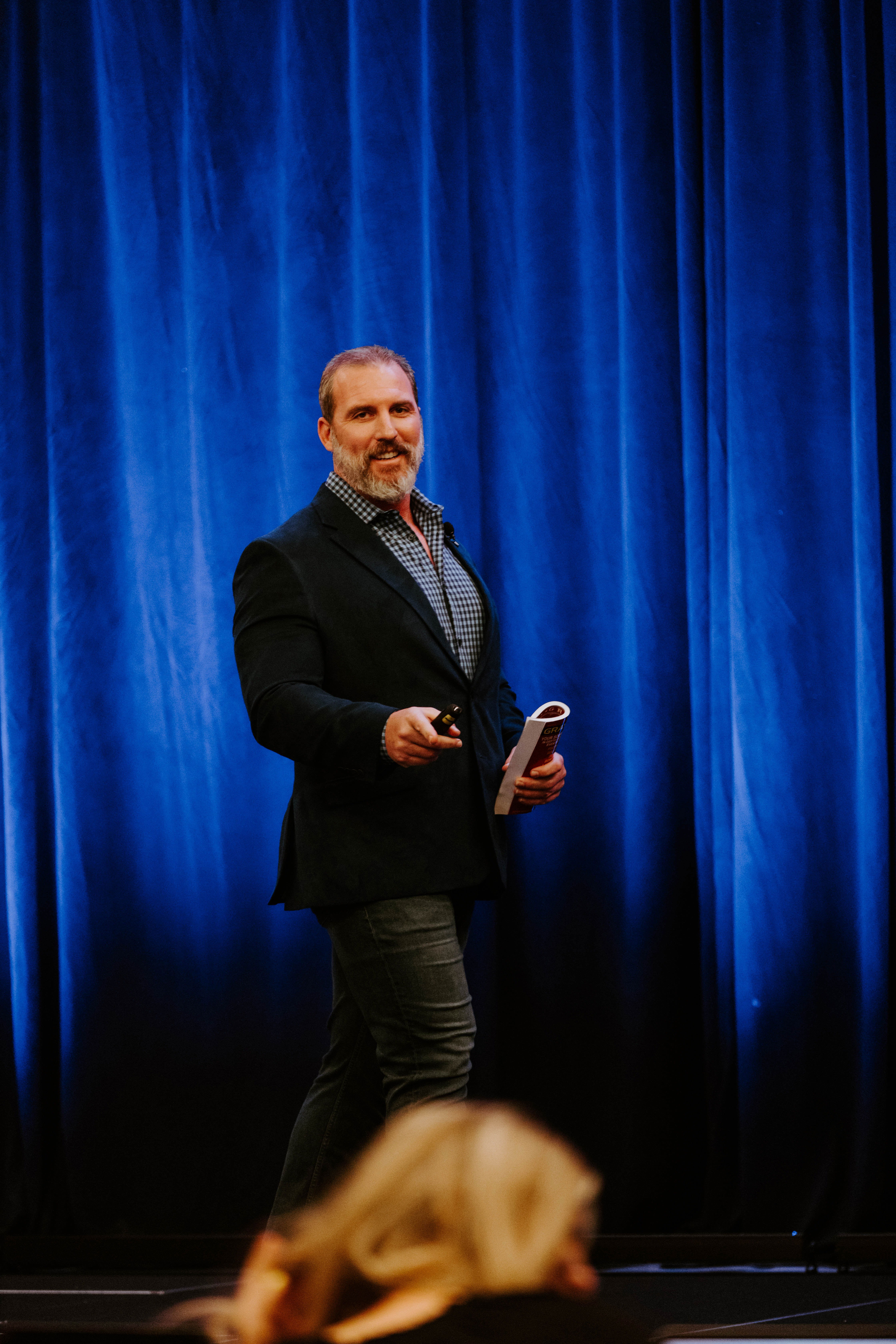 June 8th, 9th, and 10th, Scottsdale, Arizona
Haven't Attended Before? Check Out Highlights From Our Last Summit
Save over 60% on your room right now!*
This HEAVILY Discounted Room Block Will Sell Out! Do Not Miss Out! Reserve Your Spot Today!
This years Growth Summit will take place at the W Hotel right in the heart of beautiful Old Town Scottsdale!  This incredible venue has breath-taking views around each corner. State of the art rooms, spas, lounges, and restaurants all on property. If you can't find it within the hotel itself, you can guarantee you'll be able to find what you're looking for just a short walk away!
You'll have the chance to secure your room with our special discounted rate after your growth summit ticket has been purchased!
7277 East Camelback Road,
Scottsdale, Arizona, 85251
*Rooms are first come first serve. Once discounted rooms are sold out, current rates will be applicable
June 8th, 9th, and 10th, Scottsdale, Arizona
If you're reading this, then I want to be the first to say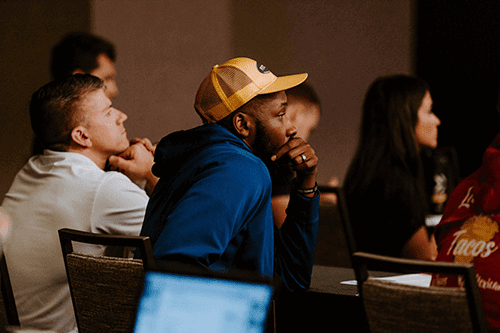 The FitPro Growth Summit is for gym owners that take this business seriously. This isn't for the faint of heart, the weekend warrior or the hobbyist. 
Those that attend the Growth Summit are on a mission to serve as many people as they can. They realize that in order for them to serve more, their business must operate like a well-oiled machine!
Listen, this business is hard enough as it is. Can you imagine continuing towards the future without knowing where you're going and how exactly it is you're going to get there?
We created the FitPro Growth Summit for those gym owners that want to be the best in their markets.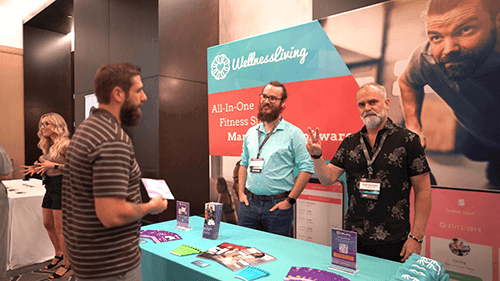 Those aspiring to be among the most elite training gyms in the world... you want to be in this room... not because you need the help, but because you aren't the average operator, you aren't satisfied with the status quo, you demand growth, and will do what it takes to get there!
For our 5th FitPro Growth Summit, we'll discuss strategies that will help you market, sell, build a team, automate, and deliver the best fitness training experience in the world... taught by the best operators in the world.
This weekend will take your thinking and your business to another level. You'll finally be able to see what's possible, a path to get there, and the tools and discipline required in order to make it happen!
Join the best of the best this June 2023 for 3 days of education, networking, collaboration, bigger thinking, elevation and most of all GROWTH!
I'll see you in Scottsdale,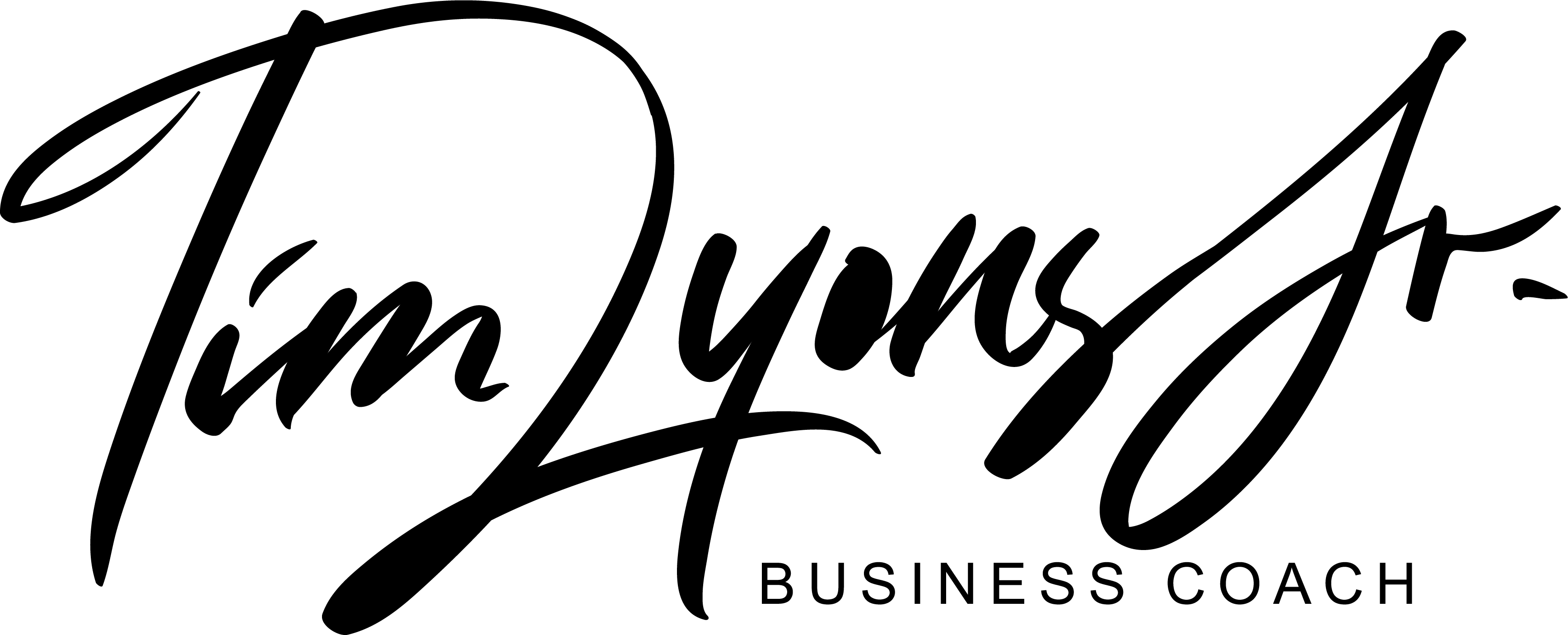 Frequently Asked Questions
All flights and rooms to be covered at your expense. We've negotiated a great price for your stay at the W Hotel in Scottsdale, Arizona where the event will be held. You will have access to hotel details after your seat at the event is confirmed.
This event cost can increase as tickets become less available. The earlier you purchase your ticket, the more you will save! This event is not intended for profit, but to bring together a strong group of the best fitness professionals in the country. Secure your spot as space WILL be limited.
Lunch will be provided on Friday and Saturday. Beverage tickets will be provided for drinks hours on both Thursday and Friday.
Transportation to and from the airport will not be provided, Uber and Lyft are both available in Arizona. 
There will be no refunds for this event for lack of attendance as we're limited by the venue on the amount of people attending. If you can't make it, we will try to resell your seat, and if we can, will give you a refund, but there are no guarantees. So please be sure that you can make it before you purchase. 
Are there refunds if I can't make it?
Your laptop or notepad, an open mind, and eagerness to share, learn and grow!
At checkout, you'll have the ability to add a discounted guest ticket. This may be a spouse, partner, business partner, fitness director or anyone in your facility you feel may be able to bring value to the event and implement what they learn in your facility to benefit your business. Please, do not bring a guest that will not provide value to the group. We want to respect everyone's time and create the best environment for growth by only connecting the best. You must RSVP and pay for your guest in advance - no exceptions. Each gym is limited to 2 seats.
The W Hotel
7277 E Camelback Rd
Scottsdale, AZ 85251
Where is the event located?
Your Host for the 2023 FitPro Growth Summit
Devon has been a live event emcee and a successful internet entrepreneur since 2007. He's also a student of personal growth, and at one point was even in a hip-hop dance crew.
Devon gets a high off of having a positive impact in people's lives. What he love more than anything, is helping people like you uncover the layers of potential hiding within you.
As a self proclaimed hater of boring lectures and surface level "how tos"... he prefers to simultaneously educate AND entertain (i.e. "EDUTAIN").
Devon has been a live event emcee and a successful internet entrepreneur since 2007. He's also a student of personal growth, and at one point was even in a hip-hop dance crew.
Devon gets a high off of having a positive impact in people's lives. What he love more than anything, is helping people like you uncover the layers of potential hiding within you.
As a self proclaimed hater of boring lectures and surface level "how tos"... he prefers to simultaneously educate AND entertain (i.e. "EDUTAIN").
Tim Lyons is the founder and CEO of Pro Fit Marketing Solutions and Legacy Personal Training (Formally Pulse Fitness Training Facility est. 2008). Tim has spent the last 13 years as gym owner and operator in the fitness industry. 
Tim knows firsthand the challenges of gym ownership and understands the need for reliable, results-driven solutions for fitness operators.
As the Founder of Pro Fit Marketing Solutions, Tim and his team have developed industry-specific business strategies and has helped more than 1200 fitness professionals learn how to successfully market and deliver their products and services, and progress into a lifestyle of  freedom.
As the author of bestselling published book Built to Grow, The Gym Owners Guide to Success and Scalability, and the creator and host of weekly Podcast, Built to Grow, Tim continues to speak from stage, coach, educate and inspire other business owners how to successfully operate and scale their fitness businesses.
Tim Lyons - Pro Fit & Legacy Personal Training
Blending her extensive service industry experience in corporate management and fitness entrepreneurship, Lindsay Vastola is the founder of VastPotential Fitness Leadership Development and the creator of MomentumPRO, a signature program platform for fitness and wellness companies. 
She is the founder of Body Project Fitness, former editor of Personal Fitness Professional (PFP) magazine, advisory board member, and experienced speaker and coach across industries specializing in creating signature experiences, Emotional Intelligence (EQ) and communication, and personal leadership.
Lindsay Vastola - Vast Fitness
Justin Kegley is a sports performance specialist, transformation expert, and motivational speaker. He has been voted the Best Personal Trainer in Rockford, IL, and is the founder of Movement Fitness - a personal training and sports performance facility. He is an energetic and passionate coach with over 15 years of experience transforming his clients' lives. 
Justin's purpose is to help his clients achieve the Be Great Today Mindset. He believes that everyone can reach their full potential through being intentional with their actions and attitude. His diversity of training comes from understanding what it took to change himself into his best version. He is married to Theresa, and together they have 3 very energetic boys, Riley, Cooper, and Colton. 
Theresa Kegley worked side-by-side with her husband, Justin, in opening Movement Fitness to serve clients ranging from the ages of 10 to 84 years old. Her desire is to not only help people in the Rockford community MOVE better but to be the BEST versions of themselves. 
Theresa previously worked in marketing for Walt Disney World in Orlando, FL before moving to Rockford, IL 16 years ago, where she became passionate about the local non-profit sector. She began working at Heartland Community Church, and later became the Director of Development for Hope for Haitians, as well as the Development Director of The Pregnancy Care Center of Rockford. In 2019, Theresa was named one of Rockford's 40 Under 40 Leaders. 
Along with serving and volunteering for many local non-profit organizations, Theresa is also the owner and manager of a 6th generation grain farm operation.
Justin & Theresa Kegley - Movement Fitness
Rick Mayo not only talks the talk, he most certainly walks the walk.  
Since 1992, Rick has been operating a personal training business. RIck and the Alloy team have established a proven highly effective fitness platform and business management solutions that have delivered real results and served millions of members in thousands of fitness facilities throughout the world.
Rick is a featured speaker at conferences domestically and internationally, addressing a host of topics like how to best sell and service personal training, leadership, and trends in the fitness industry. A subject matter expert in personal training, Rick has written numerous articles on the business of fitness for trade journals and contributes regularly to national publications such as Men's Health. Rick sits on the board for the GA State exercise science department as well as the Atlanta School of Fitness. Rick is also an NSCA certified personal trainer and serves on the board for the Industry Board of Advisors for the American Council on Exercise (ACE). Rick is also a Think Tank Adviser for the Gold's Gym Franchisee Association and sits on the advisory board for the Association of Fitness Studios.
In 2018, Alloy was awarded the AFS Fitness Business of the Year. The award represents a studio or gym that excels in all areas of business, and whose owner has demonstrated the ability to create unsurpassed customer experiences, dedicated teams, motivated clients and leadership in their community.
Author, speaker, and coach, for over 17 years John Farkas has been committed to the fitness industry in every way imaginable. In 2011, John founded Blue Ocean Fitness, a semi-private training studio that prides itself on creating an amazing customer experience through "Sweat, Smiles & Sarcasm."
By leveraging his 7 Steps to an Amazing Customer Experience, John has developed a business that runs almost exclusively on referrals. John is passionate about sharing his knowledge with fellow gym owners to help them build and maintain a strong customer base. A customer base that is not only loyal, but that creates a constant cycle of referrals through the door.
John Farkas - Blue Ocean Fitness
Houston Goodwin is the CEO of 97 Display, a Winston Salem-based marketing software company which serves gym owners across the world. 
Houston has a passion for growth and is fueled by helping gym owners impact their local communities, which he does by helping ensure they can be found and easily contacted through their website. 
During his free time, Houston enjoys spending time with his wife Chelsea, mountain biking, and chess.
Houston Goodwin - 97 Display
Shauna Wekherlien, CPA, MTax, CTC, CTS is nationally recognized as one of the Top 15 Tax Strategists in the USA (of 660,000 CPAs Nationwide) as well as an international business systems expert. She has, year to date, saved business owners over $235 million dollars - kept it in their pockets rather than the governments. She is a published author, world traveler, real estate investor, and owner of the Tax Goddess family of businesses (including Tax Goddess, Strategic Tax Coaching, Tax Goddess International, DropMyTaxes, Tax Goddess Express) servicing business owner & investor clientele from around the globe making $250k-$15 Million / year. We are thrilled to have her with us at our special event to bring you strategies that only the Top 1% can typically afford to get access to.
Shauna Wekherlien - The Tax Goddess
Trevor got his feet wet in the fitness industry training himself for peak athletic performance while completing his degree in Exercise Science. Then, taking every certification possible most notably Precision Nutrition Level 2 and NSCA's Certified Strength and Conditioning Specialist while continuing to play basketball overseas.
After a pro contract fell through, he started his professional fitness career. Over the next four years he grew a client base from 0 (training his mom doesn't count) to over 220 in a rural farming community of just 5000 people. Then years five through eight added two more facilities. 
After discovering his college teammate and best friend Kane was having similar frustrations at his facility they launched Coach Catalyst (formerly Habit Catalyst), an accountability and communication technology platform that empowers coaches to change more lives through high level coaching techniques. 
Since launching the software in 2016 he has been fortunate to bring two awesome boys, Asher and Ezra, into the world with his incredible wife Erin.  
On an unrelated side note, he also has a small obsession with Chipotle.
Trevor Wittwer - Coach Catalyst
Zach Columbia is the man Tim has trusted to lead Legacy Personal Training (Previously Pulse Fitness) since 2017.
​
Zach has worked in the fitness industry for over a decade as a Personal Trainer, Functional Performance Therapist, and Sports Performance Specialist. Zach joined Tim's team in 2015 and became his Fitness Director in early 2017.
He is the host of The Healthy Living Scottsdale Podcast and Published, Directing Fitness - Redefining The Fitness Director Role for The Training Studio in 2020.
In addition to managing Pulse Fitness, Zach consults for ProFit Marketing Solutions, helping gyms transition to a Semi-Private Training Model and runs The Directing Fitness Private Client Coaching Program where he mentors studio managers on how to be good stewards of the Owner's Investment and how to connect fitness with business.
Zach Columbia - Legacy Personal Training
Nicole Aucoin is the founder of Healthy Steps Nutrition, CrossFit HSN, and HSN Mentoring. She believes something as fundamental as nutrition shouldn't be complicated which is why she focuses on a simple, habit-based approach when working with clients. Nicole believes health starts inside your gym using a holistic approach when coaching clients, addressing nutrition, exercise, sleep, stress management, mindset, lifestyle, and support system. By focusing on a holistic approach, your clients will have better results, increased retention and you will add a revenue stream through habit-based coaching. 
Nicole has been helping gym owners save time and not reinvent the wheel when building, launching and growing nutrition programs since 2015. Nicole is a speaker at the CrossFit Games, Fit Pro Growth Summit and international gym owner conferences on how to build professional habit-based coaching programs in a gym. 
Nicole Aucoin, MS, RD, LD/N, CF-L2 - HSN Nutrition, HSN CrossFIT, HSN Mentoring
Dr. Christina Migliara has a Ph.D. in General Psychology, Masters Degree in Marriage and Family Therapy, and multiple state and national level certifications related to mental health. Christina is a CrossFit Level 2 Trainer, a USAW Level 1 Coach, and is the owner of CrossFit Tailwinds.
Christina believes mental health is the foundation of everything we do. When mental health is first, the natural progression—people make good choices such as taking care of their physical self. She recommends to her clients and gym members a daily prescription of fitness, nutrition, physical recovery, and other mental health-supporting hygiene habits.
Dr. Christina Migliara, Ph. D, CF-L2
Your Keynote Presenters for 2023
Ben Newman is a highly regarded Performance Coach, International Speaker and Best-
Selling Author, whose clients include Fortune 500 companies around the world, 
business executives, sales organizations and professional athletes in the NFL, PGA,
NBA, MLB, UFC and NCAA.
Newman is the author of the #1 Wall Street Journal and USA Today Best-Seller,
UNCOMMON Leadership.
Ben was selected by Influencive.com as one of the TOP 10 Motivators in Sports and
Real Leaders Magazine selected him as one of their 2019, 2020, and 2022 TOP 50
Speakers in the World.
In 2022, Coach Mel Tucker and Coach Tom Izzo brought Ben back to his alma mater
Michigan State University to serve as a Performance Coach for both the football and
basketball programs.
In addition, Ben has served the last 5 years as a Mental Conditioning Coach for the 18- time National Champion football team Alabama Crimson Tide. Ben is also the Performance Coach for Kansas State Football in his 8th year (3 National Championships at North Dakota State) with Head Coach Chris Klieman. Lastly, Ben has worked with coaches and players from the last 6 Super Bowl Champion
teams.
Newman's clients have included: Microsoft, United States Army, Anheuser-Busch InBev, Quicken Loans, Miami Dolphins, MARS Snackfoods, St. Louis Cardinals, AstraZeneca, Northwestern Mutual, AFA Singapore, Mass Financial Group, Frontier Companies, Wells Fargo Advisors, Great West Life Canada, Boston Medical Center, Boys & Girls Club of America, St. Croix, Missouri Tigers Basketball, New York Life, The University of Iowa and The Minnesota Vikings...as well as thousands of executives, entrepreneurs, athletes and sales teams from around the globe.
Get to know Ben even more!
June 8th, 9th, and 10th, Scottsdale, Arizona
Mike Michalowicz (mi-KAL-o-wits) is the author of Profit First, Surge, The Pumpkin Plan, and his newest release Fix This Next. 
By his 35th birthday, Mike had founded and sold two companies – one to private equity and another to a Fortune 500. Today he is running his third multi-million dollar venture, Profit First Professionals.
Mike is a former small business columnist for The Wall Street Journal and the former business makeover specialist on MSNBC. Over the years, 
Mike has traveled the globe speaking with thousands of entrepreneurs, and will be joining us to share the best of what he has learned. 
Check out what Mike had to say about productivity at TEDx
June 8th, 9th, and 10th, Scottsdale, Arizona
A Crystal-Clear Path Forward!
​
  • Grow Your Monthly EFT
  • Gain Clarity
  • Reinvest
  • License/Franchise
Surrounded by the Industry's Top 5%!
June 8th, 9th, and 10th, Scottsdale, Arizona
Your Gym Business Will Change Forever in ...
TJ Gemring & Jessica Dabose
June 8th, 9th, and 10th, Scottsdale, Arizona
Transform Your Gym Into a Revenue-Generating Machine,
(WHILE Liberating Yourself from the Day-to-Day)
and  Find Elite-Level Gym Success   at the FitPro Growth Summit!
The cost of the seats will increase as we move towards capacity! The most affordable price is the one you see today! Don't wait, it'll only cost you money!
Discounted Pricing Expired
Thursday PreCon: 1:00pm - 5:30pm
If you are a gym owner looking to increase client results, retention and add a revenue stream, join Healthy Steps Nutrition Mentoring for the PreCon!
1:00PM - 1:45PM  |  Pre-Con Registration Starts
​
2:00PM - 3:00PM  |  Session 1: Building a Nutrition Program in a Gym with Nicole Aucoin
3:00PM - 4:00PM  |  Session 2: What is Mental Health? How to Prioritize Mental Health for Yourself & Your Clients with Dr. Christina Migliara
4:15PM - 5:30PM  |  Breakout Sessions (Pick One):
Option 1:

Ins and Outs of an Effective Habit-Based & Holistic Coaching Program

Optin 2:

How to Price & Package Nutrition Coaching Programs
1:00pm - 5:30pm - HSN Precon - How to launch A nutrition program for your gym
​
6:00pm - 8:00pm - Welcome Mixer - Registration/Vendors Open
8:00am - 9:00am - Registration and Vendors Open
​
9:00am - 12:15pm - IN SESSION
​
12:15pm - 1:00pm - Lunch Provided
​
1:00pm - 5:00pm - IN SESSION
​
5:00pm - 6:00pm - Happy Hour and Speaker Meet and Greet W/ Roundtables - Vendors Showcase
6:30am - Workout (Wet Deck)
​
7:30am - 8:30am - Registration and Vendors Open
​
8:30am - 12:00pm - IN SESSION
​
12:00pm - 1:00pm - Lunch Provided
​
1:00pm - 5:30pm - IN SESSION
​
5:30pm - 6:15pm - Break - Vendors Showcase
​
6:15pm - 10:30pm - Growth Summit Afterparty 
Early Bird Pricing Expired